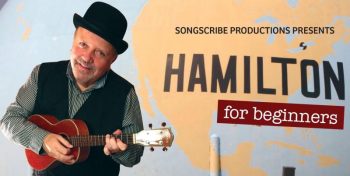 Thursday, October 24, 2019, at 8 pm. $15.
To reserve tickets (and seating), call 905-543-8512, or  Book online

Hamilton for Beginners: a show of stories, songs and photos featuring singer-songwriter-journalist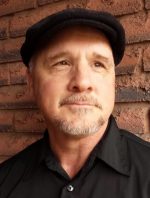 Mark McNeil. Followed by a song-swap with Mark and harmonica wiz Les Smith.
Hamilton for Beginners: Fresh from the Hamilton Fringe, singer-songwriter and long-time Spectator journalist Mark McNeil performs a special expanded version of his one-man show about the quirky city we live in. If you're new to the terrain — maybe fleeing TO's ridiculous housing prices — or whether you're a longtime Hamiltonian looking for a refresher, Hamilton for Beginners is a must see. In words, songs and photos, Mark takes you on a tour of the strange history and odd practices of the "the biggest small town on the planet."
The show will be followed by a song-swap session with Mark and singer-songwriter and harmonica wiz Les Smith. Les has performed around the area for decades with bands such as Crowbar and Trickbag and runs the Hamilton Regional Songwriters Group, an offshoot of the Songwriters Association of Canada.