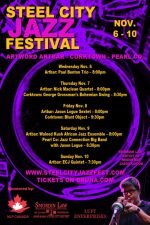 November 6 to 10, 2019. Artword Artbar at 15 Colbourne St. is pleased to host five events for 2019 Steel City Jazz Festival.  steelcityjazzfest.com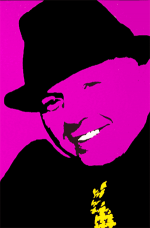 Regular $20, Students $10. BUY Tickets: www.bruha.com/event/5048#buytickets
Phone reservations for the Nov 6, Nov 7 and Nov 9 concerts only: call Artword 905-543-8512.
*Wednesday, November 6, at 8 pm: opening the Festival is the Paul Benton Trio: renowned jazz pianist Paul Benton, with Thomas Altobelli on bass and Sean Parker on drums. Paul Benton has a deep history with jazz in Hamilton. He was an organizer of the Bay Area Jazz Society (in the 1990's). Their jazz festival ran for a number of years, mostly at Dundurn Park, and was the highlight of the jazz community at that time.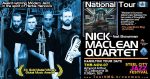 *Thursday, November 7, at 8 pm: the Nick Maclean Quartet, featuring Brownman Ali on trumpet and Nick Maclean on keyboard, with Ben Duff bass, and Jacob Wutzke drums. The Quartet embarks on a month-long national tour across Canada,from their hometown of Toronto to the Pacific coast and everywhere in between. Led by 26-year old fast-rising piano star Nick Maclean (Global Music Award winner), this contemplative and thrilling quartet explores modern jazz in the vein of 60's Blue Note era Herbie Hancock.
*Friday, November 8, at 8 pm: The Jason Logue Sextet: Jason Logue trumpet; Kelly Jefferson saxophone; William Carn trombone; Nancy Walker piano; Mark Godfrey bass; Ernesto Cervini drums.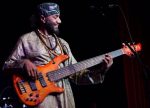 *Saturday, November 9, at 8 pm, the Waleed Kush African Jazz Ensemble, led by Waleed Abdulhamid, combines the ancient rhythms of Africa with the jazz harmonies of modern times. Waleed Abdulhamid (Composer/Band Leader) explains:  "We play melody on top of traditional jazzy chord progressions with a twist of African ancient rhythms. There is a place for African instruments such as gombri, lakoumbe, marimba in the music."  Waleed Abdulhamid bass,vocals, percussion; Joseph Callender soprano and tenor saxophone; John Ebata keyboard, piano, accordion; Aaron Ferrera drums, percussion; Cory Sitek alto and soprano saxophone, flute.
*Sunday November 10, at 7:30 pm: The Evelyn Charlotte Joe quintet, led by Evelyn Joe on bass, with a group of their favourite players and mentors to provide a night of jazz standards in a contemporary style. Evelyn Charlotte Joe upright bass; Bob Shields guitar; Adam Fielding drums; Ashley Urquhart piano; Mike Malone trumpet.