Thursday October 17, 2019. at 8 pm, $10. Two singer-songwriters who go 'way back with us at Artword Artbar.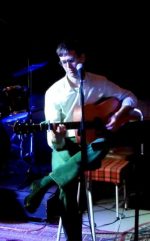 Tom Shea is a Hamiltonian, a writer, a singer, a musical jack-of-all-trades. In his first and final solo gig at Artword Artbar, he's pleased to premiere Post-Apocalyptic Bard: Love Songs from After, a new collection of darkly lyrical songs and transcendent narrative poems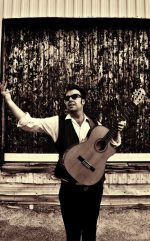 that struggle to put the little pieces back together after the great collapse. Kevin Wolfe accompanies on cello and mandolin.
Will Gillespie, songwriter. guitarist, entertainer, has a diverse and eclectic catalogue of original songs. He is an evocative guitar player and a dynamic performer, combining elements of folk, rock & roll and cabaret. He wrote and directed the musical play Diamond in the Rough (Audience Choice award at the 2019 Hamilton Fringe Festival), and Swinging' in St. John's (Best of Venueat the 2017 Hamilton Fringe and is now being remounted at the Burlington Performing Arts Centre. Will also had several roles in Artword Theatre/Gallery on the Bay production of MacBush the Musical.