Jazz w. the MOJO Octet, Saturday July 13, 2019.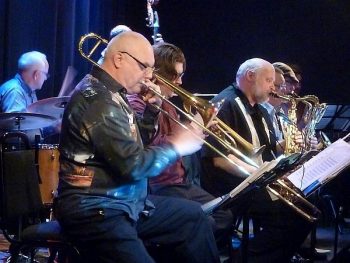 Saturday July 13, 2019, at 8 pm, $15. To reserve, call 905-543-8512 or Book online

The MOJO Octet brings together great players from the Hamilton and surrounding area, and a great repertoire to challenge them. Featuring five horn players: John Bialy trumpet; Don Templeton trombone; Darren Blundel alto sax; Lindsay Paul tenor sax; Dave Runbicini baritone sax; AND Brandon Walker piano; Tom Altobelli bass; Ken Bower drums. This dynamic octet takes an uncompromising approach to their own brand of jazz. Join the Men Of Jazz Octet for a great evening of hard bop and beyond from composers such as Don Sickler, Dave Holland and Bill Cunliffe.