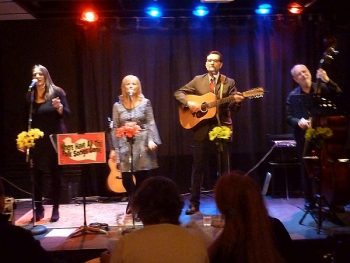 Saturday May 11, 2019, at 3:30 and 8 pm, $15. Call 905-543-8512, or

Book online
Where Have All The Folk Songs Gone (Spring 2019 edition) returns with a two-show Saturday. We had to turn people away last time, so Sue, Michelle, Dwight and Tony have added a second show.
The 60s Folk Revival sing-along concert features Sue Peters (vocals),  Michelle Rumball (vocals), Dwight Peters (vocals, 6 & 12 string guitars) and Tony Laviola (double bass). Imagine an evening in a 1960s coffeehouse in Yorkville or Greenwich Village.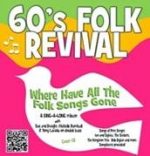 The lyrics have meaning, the voices are true and the music inspires the audience to join in. Where Have All The Folk Songs Gone recreates the songs of hope and social justice, messages that still resonate today, from songwriters including Pete Seeger, Bob Dylan, Ian & Sylvia, Peter Paul and Mary, and Phil Ochs. Song-sheets are provided. http://wherehaveallthefolksongsgone.blogspot.ca/