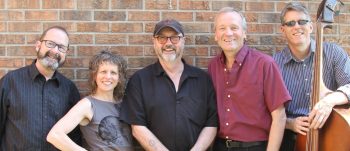 Friday April 12, 2019, at 8 pm $15.
Call 905-543-8512, or

Book online
Stuart Laughton brings us another edition of Radio Dial. Always wonderful, always full of surprises.
Stuart writes "Stuart Laughton's RADIO DIAL is back with more great musicianship and fun (and 10 new tunes!) featuring Rebecca Campbell on vocals/guitar, Burke Carroll on pedal steel guitar, Martin Worthy on drums/vocals, and Steve Lucas on bass. Oh, and Stuart on everything else." Note: Morgan Childs will sit in for Martin Worthy on drums.