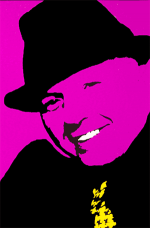 Friday March 22, 2019, at 8 pm, $15.
Call 905-543-8512, or

Book online
Artword Artbar is pleased to announce the return to Hamilton of noted jazz pianist and vocalist Paul Benton. He celebrates his homecoming with a Swing Into Spring concert, a pianistic cocktail mixing original compositions and classic tunes, with vocals in four languages.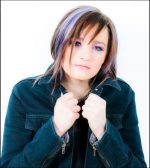 Accompanying him on bass is his daughter Jen Benton (half of the Benton Jazz Duo). She is the bassist for Stiletto Flats, for the David Bowie tribute band "I Will Be King", as well as songstress Meredith, pop/duet band Bathurst Station, and electro/pop/rock band Last Hologram. She also performs rock, jazz, pop, country, and funk gigs throughout the GTA with various musicians. http://www.jenbenton.com/
Paul Benton has been a professional musician for over 45 years, playing jazz, Latin and classical styles, and bringing fresh interpretations to the American Songbook. Based in Hamilton, he has performed in Europe and throughout North America. From 1988-1995, he and Roxanne Horbett-Benton, artist and designer, ran the Bay Area Jazz Society, producing festivals and a jazz magazine, The Riff. He has played Ontario Place, Roy Thompson Hall, Hamilton Place, Redeemer College, Hess Street Jazz Festival and Festival of Friends. For the last few years, he has been living in Victoria BC.
Review: "Benton was in raging form at the piano, striding and strutting around with two-fisted blizzards of note-filled solos in contrast with lyric vocals." Hugh Fraser (Music Critic for Hamilton Spectator)