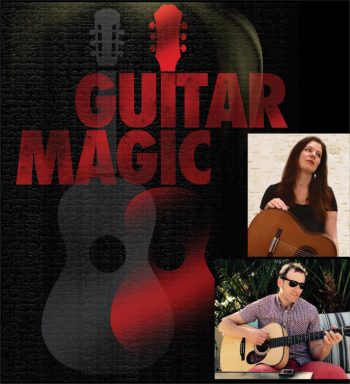 Thursday March 7, 2019, at 7:30 pm, $20. Two of Canada's finest guitarists, James Bryan (McCollum) and Emma Rush come together for a night of pure guitar magic. Jazz meets pop meets folk meets classical. Originals meet classics. Tickets:  www.eventbrite.com/e/guitar-magic-tickets-55478289056
James Bryan is a member of the Philosopher Kings and duo Prozzak.
Hamiltonians know Emma Rush as the force behind Guitar Hamilton.
A must for all fans of the guitar.
www.facebook.com/jamesbryanmusic/