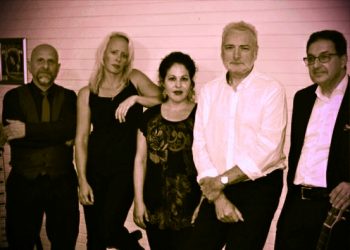 Friday March 1, 2019, at 8 pm, $10. Online ticketing closed. Call 905-543-8512 or 905-912-9083 for ticket availability.
Amy Project returns to Artword Artbar! The show is a musical and storied journey outlining the short but tragic life of Amy Winehouse, the late British soul, blues and jazz singer. The performers are: Marni Shuster as the voice of Amy,  Anthony Caradonna guitar/vocals, Ian Taylor bass/vocals, Amy DiNino piano/synth/vocals and Dominic DiNino drums.
Amy Winehouse was nominated for 63 World Music Awards and won 25 times for her songs and recordings before her death in 2011 at the age of only 27. The Amy Project performance will cover most of the songs from her two main albums Frank and Back to Black, plus many more of her other recordings, and some unreleased covers and collaborations.