Celebration of Life: Glenn Hardcastle, Sun June 10, 4 to 7 pm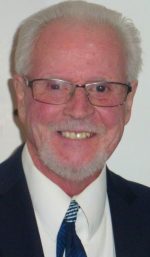 Sunday June 10, from 4 to 7 pm. Our good friend Glenn Hardcastle died at St. Joseph's Hospital on Saturday May 26, 2018 in his 79th year after a short illness. His partner Valerie Kay has asked us to host a celebration of Glenn's life, with lots of music and memories and love. Some Artword favourites will perform a song or two: Charly Chiarelli, Tim Ninehouse, Paula Grove, Gordon Odegaard, and more.
Glenn was a frequent concert-goer and theatre enthusiast, at Artword Artbar and other arts hangouts. He was also an artist, musician and nature lover. Valerie has been a member of Artword Theatre Ensemble since 2008 in Hamilton, appearing in You Are What You Do, Rascals and Numskulls, James Street, and Scroogissimo. Glenn was Val's devoted supporter at all of these. Glenn, we will miss your sparkling eyes and cheeky smile!