CONCERT: Richard Laviolette & Baby Eagle, Fri Oct 24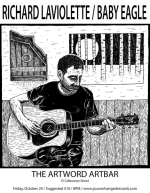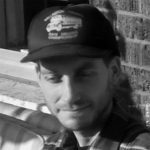 Friday, October 24 at 8 pm, cover $10 suggested. Special fundraising concert by singer-songwriters Richard Laviolette and Baby Eagle, both members of the You've Changed Records group of artists.
RICHARD LAVIOLETTE: Richard Laviolette writes compassionate songs of romance, protest and political struggle. Songs full of life and mortality, sung in a clear brave voice. This show is also a fundraiser for Laviolette's upcoming country record "A Day's Worth of Dirt".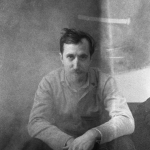 He is excited to share some new material from that record. We encourage you to attend these shows and give extra funds if you are able.
www.youvechangedrecords.com
http://richardlaviolette.bandcamp.com/
BABY EAGLE: Steve Lambke writes songs as a staging ground for collaboration with other musicians. They are punk rock songs that don't often sound like punk rock songs. A communion in an alienating world. www.youvechangedrecords.com
facebook event link: https://www.facebook.com/events/297037740500177/