Beer Tap Takeover Tastings + Eugene Martynec on laptops, Sean Dowhaniuk guitar… Sat Aug 10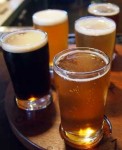 Two weekends of Beer Tap Takeover Tastings, plus some great music and some special programming.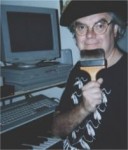 Saturday August 10, 8 pm, cover $5-$10. Special concert featuring Eugene Martynec, laptop wizard, with some real-time compositions, with Sean Dowhaniuk on guitar, Jennifer Lockman on piano, Ethan Tilbury on bass, and Judith Sandiford on realtime video mixing. Eugene is a longtime associate of Artword Theatre in Toronto, where he ran a music series Sunday evening for four years. Lately he has been spending a lot of time in Europe, jamming with the London Improvisers Orchestra, and others, from Barcelona to Berlin. He is back in Toronto briefly, so we've got him booked!