People's Poetry reading from Milton Acorn PLUS Michael Mirolla book launch, Sat July 13 at 3 pm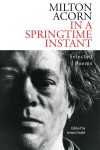 Saturday, July 13, 3:00 pm, free. A summer celebration of People's Poetry & Milton Acorn's  In a Springtime Instant: The Selected Poems: 1950 – 1986, featuring: James Deahl, Conrad DiDiodato, Trudi Down, George Down, Jennifer Foster, David Haskins, Norma West Linder,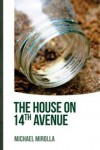 Deborah Morrison, Jeff Seffinga, Jennifer Tan.
PLUS Michael Mirolla reading from his new collection of poetry The House on 14th Avenue from Signature Editions in Winnipeg). " The House on 14th Avenue is about paired and shared lives, featuring two people whose connection sometimes seemed forced and uneven. That of master and slave. That of trembling and acceptance." http://www.signature-editions.com/index.php/books/single_title/the_house_on_14th_avenue
Biography of Michael Mirolla:  Novelist, short story writer, poet and playwright, Michael Mirolla's publications include a punk-inspired novella, The Ballad of Martin B.; two novels: Berlin (a Bressani Prize winner as well as a finalist for the Indie Book and National Best Books Awards), and The Facility, which features among other things a string of cloned Mussolinis; three short story collections: The Formal Logic of Emotion (translated into Italian), Hothouse Loves & Other Tales and The Giulio Metaphysics III; and two collections of poetry: Light and Time, and the English-Italian bilingual Interstellar Distances – Distanze Interstellari. A poetry collection, The House on 14th Avenue, is scheduled for Fall 2013 from Signature Editions, and a short story collection, Lessons In Relationship Dyads, is scheduled with Red Hen Press in the U.S. His short story, "A Theory of Discontinuous Existence," was selected for The Journey Prize Anthology, while another short story, "The Sand Flea," was nominated for the Pushcart Prize. His poem "Blind Alley" was shortlisted for the Winston Collins/Descant Prize for Best Canadian Poem in 2007. Together with partner Connie McParland, he runs the Guernica Editions literary publishing house.