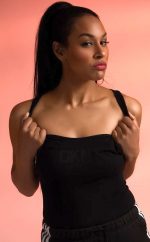 Wednesday July 31, 2019, at 8 pm, $25. Reservations a must! Call 905-543-8512 or Book online

Bonnie & The Midnight Daydream Presents: "When Stars Collide". A special concert by singer-songwriter Bonnie Hamilton: "Bonnie's Birthday & Album Release".
Bonnie Hamilton & the Midnight Daydream will be playing Bonnie's new album content. Band members: Sabian Crosswell drums, Eric Trimmer bass, Sean Royle guitar/vocals, Keon Crosswell lead guitar, and Bonnie Hamilton lead vocals and piano.
Plus guest performances: singer-songwriter Brennagh Burns, and writer Laura Furster, reading from her new book.