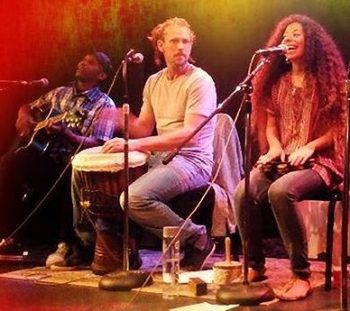 Saturday February 16, 2019, at 8 pm.
$15 advance, $20 at the door. Call 905-543-8512 or
Book online  


Mr. Jay hosts another fabulous Acoustic Moments show, featuring world-class reggae music by The Riddim Riders Unplugged.
Core members Franklin Joseph and Mike Rajczak are joined by vocalist Lauren Mikayla. and Lorne Hinds on lead guitar, plus guest Russ Wilson on bass. The band breaks away from their usual reggae-rockers vibe with this configuration, presenting an acoustic-soul vibe featuring acoustic and classical guitars, djembe, conga and hand percussion, and a big focus on rich vocal harmonies.