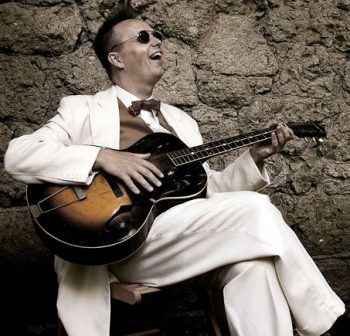 Thursday November 1, 2018, at 8 pm, $6 at the door. When those saints come marching in on All Saints Day,
Big Rude Jake
will be singing that number.
Jake Hiebert
brings his intimate solo show to Artword Artbar.  Join Jake for a bit of blues, some snazzy jazzy numbers and a touch of swing. There will be a tip jar to show your appreciation if you are so inclined.
This show replaces the Thursday November 1 show by jazz pianist and composer Aaron David Zukewich …which was cancelled.