Steel City Jazz Festival, 2018, Brad Cheeseman Group, Sat Oct 27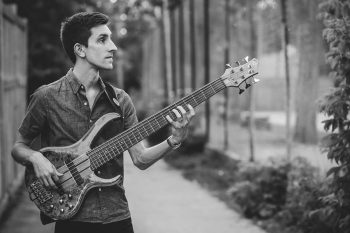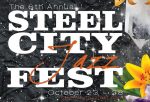 Steel City Jazz Festival, 2018.  Saturday October 27, 8:00 pm. Brad Cheeseman Group: Brad Cheeseman – electric bass; Robert Chapman – guitar; Sam Kogen – piano; Marito Marques – drums; James Bayford – sax.  bradcheeseman.com
bradcheeseman.bandcamp.com
Brad Cheeseman is a JUNO-nominated bassist and composer from Hamilton, Ontario. Cheeseman's lyrical bass playing and melody-driven compositions have been featured on Canadian, American, and European stages, and captured on four original recordings. Cheeseman's newest recording, The Tide Turns, chronicles a period of change, self-discovery and reinvention, and reinforces the cornerstones of his music: engaging melodies, playful rhythms, and an honest, emotional core. In 2016, his acclaimed Brad Cheeseman Group won the Montreal Jazz Festival's coveted Grand Prix de Jazz.
Venue: Artword Artbar, $15/$10 for students.
**SCJF second event on Saturday October 27, 8:00 pm. The Jazz Connection Big Band. This concert is at The Music Hall at Main & McNab. $20/$15 for students.
https://steelcityjazzfest.com/