Singer-songwriters Marion M.E. Law and Sarah Farr, Sat July 2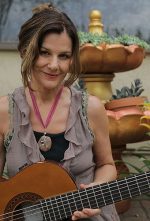 Saturday July 2, 2016, $12 advance, $15 door.

Book advance tix online
Marion (M.E.) Law, a talented Canadian folk artist currently living in San Diego, is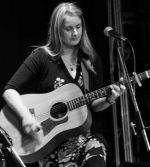 playing at Artword Artbar on her way to the Canterbury Folk Festival in Ingersol. Local singer-songwriter Sarah Farr (photo right) will perform an opening set.       www.original-m-e.com/     https://www.facebook.com/marion.law.16
Canadian singer-songwriter and multi-instrumentalist Marion (m.e.) Law has been entertaining audiences around the world since 1978. From sold-out house concerts to Canadian folk festivals, Baja beach concerts to Tokyo bars, m.e.'s work has gained an international following. She has recorded four CDs, and her music credits range from documentary film to reality TV to a George Romero zombie film.
Sarah Farr first picked up a guitar after moving to Canada a little over 10 years ago. Raised in the relatively small town of Ipswich, England, she fell in love with the creative nature of Hamilton and was inspired to put pen to paper, initially in the form of poetry and spoken word. A short time later, she discovered the strings of her guitar were tools capable of weaving her stories into songs.