Smiling Jack Smith, Sue Leonard, Cindy Dell, Michael J. Birthelmer, Sun July 10, at 3 pm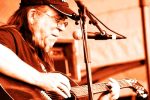 Sunday July 10, 2016, from 3 to 6 pm, $15 door / $10 advance 905-543-8512.

Book advance tix online
Spend a special Sunday afternoon with blues singer-songwriter Smiling Jack Smith, "Spain's blues poet", visiting Canada on tour from his home base in Spain.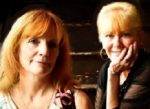 Jack heads up a celebration of song with his good friends local musicians Sue Leonard, Cindy Dell (of Perfect Strangers) and Michael J. Birthelmer, master guitarist, songwriter and story-teller.
Smiling Jack has been writing and singing his songs in a career that spans five decades and three continents. He has played folk songs with The Smith Brothers in New York (with lead guitar Stan Jay), folk-rock in Vancouver (with players like Joe Mock, Pat Coleman, Ed Patterson and Robbie King), country in Florida (with T.C. Carr on harmonica) and blues in Europe and Australia (with David Gwynn, Antonio Serrano and Jim Finn). http://www.smilingjacksmith.com/
His recordings include the acclaimed acoustic project Now That Truth Was Gone with David Gwynn (named one of the Top Ten Blues Records 2012 by the Underground Blues Network). Jack has just released a new CD, Simple Pleasure, again with David Gwynn, an eclectic mix of blues styles and topics on the path that led him to be called "Spain's blues poet" by Vicente Zumel from La Hora del Blues.