Acoustic Moments: The Riddim Riders Unplugged, Sat Feb 16, 2019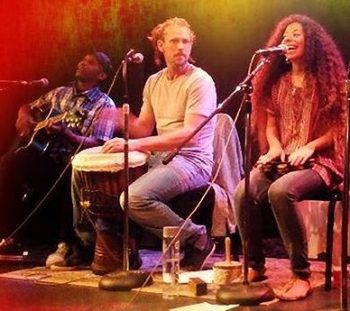 Saturday February 16, 2019, at 8 pm, $15 advance, $20 at the door. Mr. Jay hosts another fabulous Acoustic Moments show, featuring world-class reggae music by The Riddim Riders Unplugged.
Core members Franklin Joseph and Mike Rajczak are joined by vocalist Lauren Mikayla. The band breaks away from their usual reggae-rockers vibe with this configuration, presenting an acoustic-soul vibe featuring acoustic and classical guitars, djembe, conga and hand percussion, and a big focus on rich vocal harmonies.