March 16th, 2017
Comments Off

on Alex Whorms & Dana Swarbrick, EP release, Sun Apr 23, at 4 pm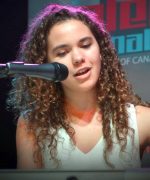 Sunday, April 23, 2017, at 4 pm, $10 show/$15 includes EP. To reserve call 905-543-8512, or

Book online
A Sunday afternoon special concert by pianist and singer-songwriter Alex Whorms, plus a guest set by singer-songwriter Dana Swarbrick.
Alex will play piano and sing solo, and then joined by Michael Podlovics (violin), Ailish Corbett (viola),  Scott Robinson (bass), Michael Panza-Beltrandi (guitar), Zachary Cropper (drums).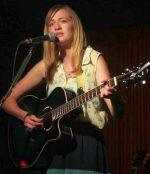 Alex Whorms, who is an accomplished pianist, singer, and songwriter, is celebrating the release of her new indie-pop EP Our Lives, recorded recently at Grant Avenue Studio. Following a lifelong passion for classical piano and musical theatre, her original music combines strong piano parts with multi-instrumental accompaniment and relatable, honest lyrics. She has appeared in the CBC Piano Hero competition and Hamilton Fringe Theatre Festival as well as several gigs in Toronto and the GTA.    http://www.alexwhorms.com/
Dana Swarbrick (photo right) fronts a folk-rock band Dana & The Monsters, and was the winner of the 2016 McMaster Battle of the Bands competition. She has performed extensively in Hamilton and beyond, including her recent anthem performance at the 2016 Vanier Cup. A past research assistant at the McMaster LIVELab, she is now completing graduate studies at the University of Toronto.