Corin Raymond's Moving to Hamilton show, Sat Oct 8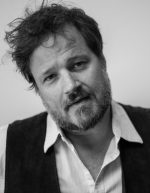 Saturday October 8, 2016 at 8 pm, $15. Call 905-543-8512 to reserve. A concert by songwriter Corin Raymond, accompanied by Treasa Levasseur on accordion, keyboard and back-up vocals and Brian Kobayakawa on bass.
Corin writes: This is my We're Movin' to Hamilton! show. Me and my gal will be unloading into our Gibson home the following week.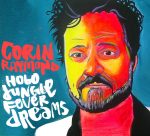 Corin Raymond is a troubadour whose robust veracity appeals to older folks and children alike. Raymond's latest album, Hobo Jungle Fever Dreams (released March 3rd, 2016) is "a hypnotic, literate collection of dark tall tales…. Romantic, immediate, and narcotic." (Acoustic Guitar). Aside from the hilarious triumph of funding his previous project, double-album Paper Nickels, with Canadian Tire money, Raymond enjoys a second career performing his non-musical, one-man shows Bookworm (2011) and The Great Canadian Tire Money Caper (2014), which he has toured extensively to over a dozen Fringe and literary festivals, and to theatres in three countries.  http://www.corinraymond.com/