May 15th, 2017
Comments Off

on Bolivian charango player Willy Rios, Thurs June 8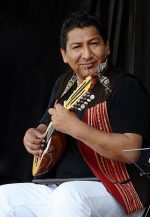 Thursday June 8, 2017, at 8 pm, $15. To reserve call 905-543-8512, or

Book online
Special event! Willy Rios, master charango player from Bolivia, is visiting Artword Artbar.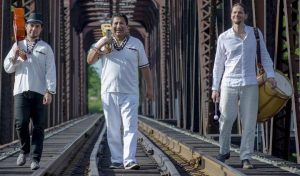 He will be performing with Hugo Larenas (flamenco and classical guitarist) and Daniel Emden (percussionist). The charango is the Andean traditional stringed instrument in the lute family.  www.willyrios.com
A musician for 35 years, Willy Rios began his musical career at the Masis cultural centre in Sucre, Bolivia, with the charango as his main instrument. In 1988, he travelled with the group Los Masis in South America, Europe and finally Canada, which became his adopted country. While in Montreal in 1993 he joined various musical projects and later performed internationally, in Japan, Australia and other countries. In 2008, he was invited to join the TV project The Symphony of the New World  (Ici ARTV). The same year, Cirque du soleil invited him to participate in recording the CD Totem. His last album, Para Ti, earned Willy the World Solo Artist of the Year Award at the 2016 Canadian Folk Music Awards. Willy has recorded over 15 CDs with artists in Canada and Japan.