February 14th, 2017
Comments Off

on Singer-songwriter M.E. Law, and guests, Fri Mar 24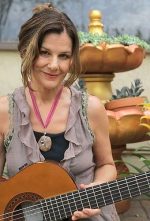 Friday March 24, 2017, at 8 pm, $10 (or $15 includes CD). To reserve call Artword Artbar 905-543-8512, or

Book online
Singer-songwriter M.E. Law returns to Artword Artbar. She brings tales of her life to the table: songs behind the stories and stories behind the songs, spiked with a gentle, ribald sense of humour, and at times aching honesty. All are delivered in a unique voice and style all her own.
http://www.original-m-e.com/
Opening set by local singer-songwriters Sarah Farr and Christine Leakey.
"Listen carefully – you may miss a zinger or two!" – Frank Kocher, San Diego Troubadour Music Magazine