February 24th, 2016
Comments Off

on Opera comediennes Millan & Faye: The Opera! Sat April 9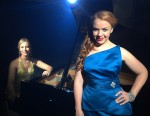 Saturday April 9, 2016, at 8 pm. $20.  Call 905-543-8512 or 905-912-9083 to reserve (online ticketing is closed).
Millan & Faye Present: The Opera!
In a special appearance at Artword Artbar, opera comedienne Kyra Millan and her music partner Tina Faye invite the audience into the world of opera through a brilliantly funny, whirlwind concert full of operatic favourites and well-known classical tunes, as well sketches and improv that celebrate the sublime and sublimely ridiculous elements that make up opera. View their YouTube hit Top Ten Opera Deaths.
Soprano Kyra Millan is happiest creating quirky shows that allow her to blend education and performance, as her unique career has been a balance of both.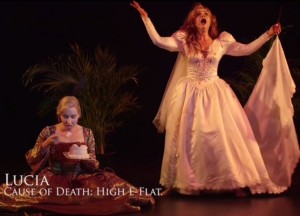 An opera Comedienne, she is embarking this year on her first Ontario tour of her original show "Millan & Faye Present: The Opera", with her music duo partner Tina Faye. Commissioned four years running by the Canadian Opera Company, they will begin their tour at the Four Seasons Centre in March of 2016. Other recent performances have included headlining Harbourfront's Voice and Strings Festival in 2014, and a surprise appearance for the TSOs Pianos In The City earlier this year. In winter 2013, she created her first full-length show 'Christmas with Hi and Lo' – which she created in collaboration with Canadian jazz icon John Alcorn, and performed to sold-out audiences. http://kyra-millan.com/
Christina Faye is an accomplished pianist now making her home in Toronto. Currently she is the music director at Christ Church Scarborough Village, and accompanist for the Toronto Welsh Male Voice Choir, as well as being an in demand collaborative and solo pianist. Christina is a member of the dynamic and successful 'Yegada Piano Trio' with cellist Mateusz Swoboda and violinist Edwin Huizinga, and piano/vocal duo 'Seirínes' with acclaimed soprano Adria McCulloch. In all of her collaborative and solo work, Christina explores and promotes contemporary Canadian music and seeks to bring new and exciting experiences to her audiences.  http://www.christinamfaye.com/