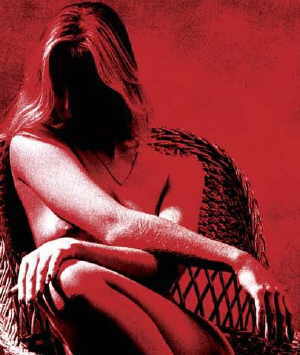 Artword Theatre, 75 Portland St
February 16 to March 6, 2005
Lemaz Productions present
Pinter and Pirandello
A double bill on one-act plays by 20th century masters
The Lover by Harold Pinter (1963)
I'm Dreaming but Am I? by Luigi Pirandello (1929)
starring Brenda Bazinet and John Evans
directed by Levon Haftvan
designed by Behzad Adineh
Tickets Tues to Sat at 8 pm, $25,
Sun at 2:30 pwyc

Advance reservations 416-366-7723 ext 290 (St Lawrence Centre Ticket Line) or book online

Harold Pinter's The Lover presents an archetypal situation in which an ultra-respectable couple act out sexual fantasies as wife-trollop and husband-lover. The play shifts effortlessly between reality and fiction until the dividing line between reality and illusion become indistinguishable. A subtle blending of artful nuance, veiled menace and zany humour, The Lover seduces us with its fascinating insights into human desire. "icily brilliant account of the tortured puritanical mind in which fantasy is both the cure and the justification of dullness, and marital war is simply the continuation of marital peace by other means." The Sunday Times
Love, deception and guilt. Luigi Pirandello's I'm Dreaming, But Am I ? explores the nature of personality and the relativity of truth. The play centres around the dream of a woman who experiences guilt at the loss of affection for her partner. Pirandello's obsession with how our dreams shape our lives and rule our thoughts and desires is highlighted as the distinction between reality and dreams, madness and sanity, humanity and inhumanity, loses its sharpness in this 1929 classic.
Brenda Bazinet's selected theatre credits include The Goat for Edmonton's Citadel Theatre, Death of a Salesman for Halifax's Neptune Theatre, This Hotel for Theatre Passe Muraille; Creditors and So Many Words (Dora nomination) for the Actors Repertory Company; Patience for Canadian Stage; and End of Civilization (Dora nomination) for Factory Theatre. Selected film and TV credits include This is Wonderland, Doc, The Associates, Hoop Life, Sins of the Father and A Grief Shared (Gemini Award).
John Evans has worked extensively as an actor in theatres and film across Canada, the U.S. and Europe. Selected theatre credits include Hamlet for Theatre Passe Muraille, True West (Dora Award) for the Phoenix Theatre, Sleuth for London's Grand Theatre,and Waiting for Godot for Theatre Calgary. His feature film credits include Big Town with Tommy Lee Jones, Jacob Two Two Meets the Hooded Fang with Gary Busey, and most recently, Reversible Errors with William H. Macy. Television credits include The Associates, The Newsroom, La Femme Nikita, Due South and F/X the Series. Evans has appeared in his own productions at Roy Thomson Hall, Manitoba Theatre Centre and The Carlu as well as producing cabaret in various venues.
Artistic Director Levon Haftan is a graduate of Directing & Acting from the University of Tehran, Iran. He also holds an M.F.A. in Directing from the Russian Academy of Theatrical Arts, Moscow. He has over 25 years of experience on three continents in different artistic aspects of the dramatic arts; and is fluent in four languages: English, Armenian, Persian and Russian.