Dynamic double-bill: Doug Murphy + Aaron Zukewich, Thurs Oct 3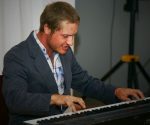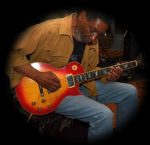 Thursday October 3, 2019, at 8 pm, $15. Two of Artword's far-out favourite jazz composer – pianist Aaron David Zukewich and guitarist Doug Murphy – in the same room for the first time.
Jazz pianist and composer Aaron David Zukewich delivers an adventurous blend of intricate rhythms, modern harmonies, and singable melodies that embrace the diverse landscapes of contemporary jazz, world and popular music. His first concert at Artword was in 2011.
Guitarist Doug Murphy plays his own compositions in the fusion psychedelic jazz mode, with extended guitar "trips" laid on top of a steady bass line. His first concert at Artword was in 2012.