Supercrawl Weekend at Artword Artbar, Thurs Sept 13, Fri Sept 14, Sat Sept 15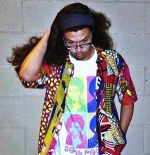 Thursday September 13, 2018, 8 pm, tip jar. LTtheMonk & Friends. Rapper LTthe Monk returns with his band: Liam Tyndall vocals, Santiago Rozo piano, Cam Watson bass, Lucas Hibbs drums + guest opening band. 8 pm, tip jar.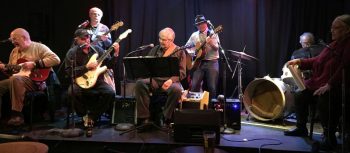 Friday September 14, 2018, 7 to 10 pm. Bill Lutes and the Art Crawlers. Tip Jar for the band. An old-fashioned art-crawl, just like the good ol' days, with Bill Lutes and The Art Crawlers: Bill Lutes guitar, vocals; Lilia Lutes very cool vocals; Kenny Clark guitar, vocals; Hank Paton guitar, vocals; Robert Louis guitar, vocals; Bob Rudy bass, vocals; Phil Dales drums.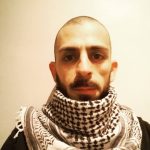 , playing all your favourite tunes.
Saturday September 15, 2018, 7:30 to 9:30. Melodic Pixel Media hosts a Supercrawl Saturday Special with guest activist-hip-hop-artist Mother Tareka.