JAZZ: vocalist Julie Michels & pianist Adrean Farrugia, Sat May 6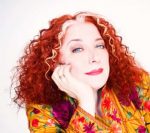 Saturday May 6, 2017, at 8 pm, $15/$10 students. To reserve in advance call 905-543-8512, or

Book online
Pianist Adrean Farrugia has invited renowned Toronto-based jazz vocalist Julie Michels to heat up the stage at Artword Artbar. Julie Michels is a unique and important feature on the Toronto jazz scene. Pat Collins joins in on bass.  http://www.juliemichels.com/
Award winning pianist and composer Adrean Farrugia is one of Canada's most distinct voices on the piano. He plays occasionally at Artword Artbar and teaches music at Mohawk College, as well as juggling his busy touring schedule.  http://adreanfarrugia.com/
Julie Michels began her life humming in tune with the radio … and she hasn't stopped since.  Her "glorious holler" (Mark Miller, Globe and Mail) has been a unique and important feature on the Toronto Jazz scene for more than two decades. She settled there after studying with legendary bassist Richard Davis at the University of Wisconsin, and spending time performing across Europe and North America. As a recording artist, Julie has worked with bassist George Koller (Singing Naked, 1995, and Bass and Voice, 2011), guitarist Kevin Barrett (Live at Statlers, 2003, and She Sings, He Plays, 2010), Saxophonist / Flutist Don Braden (Come Together, 2012), as well as with the Choir of MCCToronto, under the direction of Diane Leah.
She has shared the stage with some of North America's finest musicians, including Joe Sealy, Robbie Botos, Don Braden, Rob Piltch, Larnell Lewis, and Archie Alleyne – just to name a few. Her performances have delighted international audiences, from music festivals including Glasgow Music Festival, North Sea Jazz Festival, and Bridgeport Music Festival, to renown jazz clubs including Jazz Vortex (London), Café Gorilla (Paris), and the Jazz Café (Belgium).
Never one to stay in one musical place, Julie spreads her stylistic wings to embrace many genres.  She has worked with the Toronto Tabla Ensemble, the Ancient Voices Project, the Madison Celtic Renaissance Consort, and the Blackhawk Stringband.  She also leads her own world music ensembles "Sultra" and "Parlay".
http://www.juliemichels.com/