Scott Merritt, w. Jeff Bird, Sat Oct 15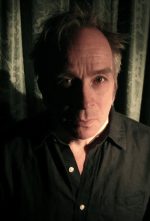 Saturday October 15, 2016, at 8 pm, $15. (905-912-9083)
Scott Merritt is back on tour with the second pressing of his new record Of, with Jeff Bird (Cowboy Junkies) accompanying on upright bass and other instruments.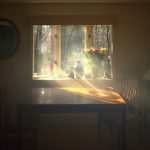 The record Of received Best of 2015 from both Macleans: (… he uses his ukulele and little else—a pump organ, a clarinet, sparse upright bass courtesy of Cowboy Junkie Jeff Bird—to craft evocative vignettes and melodies … powerful in their hushed intimacy and quietly insistent rhythmic pulse.) And Slate: (It is a small, exquisite record played with glittering precision mostly on a tenor ukulele… The sound is ideal for these elusive, imagistic songs about memory and mortality. If you seek it out, it will take hold of you.)
http://www.scottmerritt.com/  
Scott Merritt is a Canadian recording artist and music producer who has worked throughout North America since 1980. During that time he has released six albums under his own name on labels that include Duke Street Records (Canada), IRS Records and MCA/Universal Records (US). He has also produced and mixed many other Canadian songwriters and bands at his studio, the cottaGe.