August 11th, 2016
Comments Off

on Supercrawl special, R&B / soul w. Andre Bisson and band, Fri Sept 9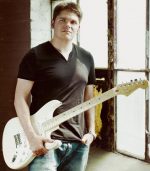 Friday September 9, 2016, 8 pm, $10. (Supercrawl weekend special concert at Artword Artbar.) Kicking off our Fall season, award-winning soul and R&B vocalist André Bisson and his band: André Bisson (vocals/guitar), Loretta Hale (trumpet), Simon Wheeldon (tenor sax), Mike Rowell (bass), Sean Bruce Parker (drums). Come see them off before their 6th UK Tour this September.
Website: http://www.andrebisson.ca/
Facebook: www.facebook.com/andreandthejtones
Since 2005, André Bisson has been performing his unique blend of R&B and Soul throughout the US, Canada, England, Wales & Ireland.